[ad_1]

Desde que Idris Elba pinchó como DJ en la boda de Meghan Markle y el príncipe Harry, el actor no ha dicho nada sobre la recepción privada. Pero finalmente está compartiendo algunos detalles divertidos sobre el gusto musical de la pareja.
El hombre de 49 años fue coanfitrión del "1Xtra Rap Show" de la BBC esta semana y la presentadora Tiffany Calver le preguntó cuál era el ambiente de la boda.
"¿Qué canción fue la que volvió locos a todos?" ella dijo.
La estrella de "Suicide Squad" dijo que el éxito de Whitney Houston "I Wanna Dance with Somebody" puso a todos a bailar.
"Se dispararon en esa cadena", reveló Elba.
Meghan también tenía un pedido especial para la fiesta: "Still DRE", del Dr. dr.
"Fue elección de Meghan", dijo sobre el éxito de 1999.
El príncipe Harry y Meghan, duquesa de Sussex, el día de su boda.Jane Barlow/AFP vía Getty Images
Elba también habló sobre la experiencia durante una entrevista con Jimmy Kimmel esta semana.
"¿Te pagaron?" Kimmel no pudo evitar preguntar.
"No. Pero fue mi regalo para mis amigos", dijo el actor.
"Sí, porque ¿qué obtienes de otra manera?" Kimmel bromeó.
Cuando se le preguntó cuál es una de sus canciones preferidas para emocionar a la multitud, Elba dijo que el éxito de Kool & The Gang, "Ladies Night", siempre es una buena opción.
"¿Conseguiste que la reina saliera a la pista de baile con 'Ladies Night'?", preguntó Kimmel.
"No, yo tampoco lo intenté", dijo Elba.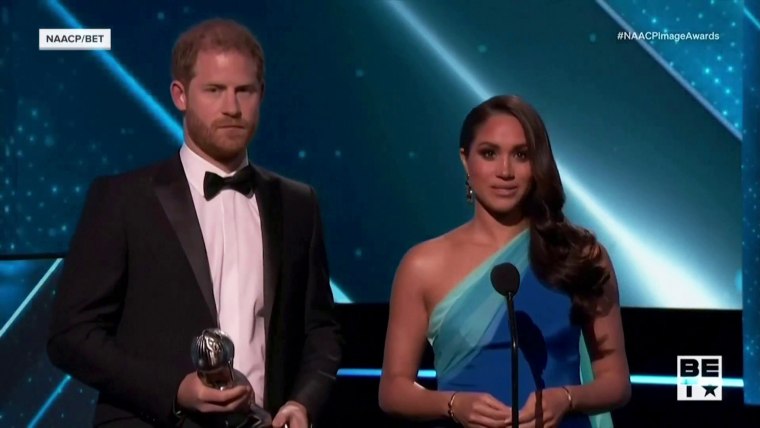 [ad_2]
El DJ de la boda real, Idris Elba, revela la canción que Meghan Markle solicitó